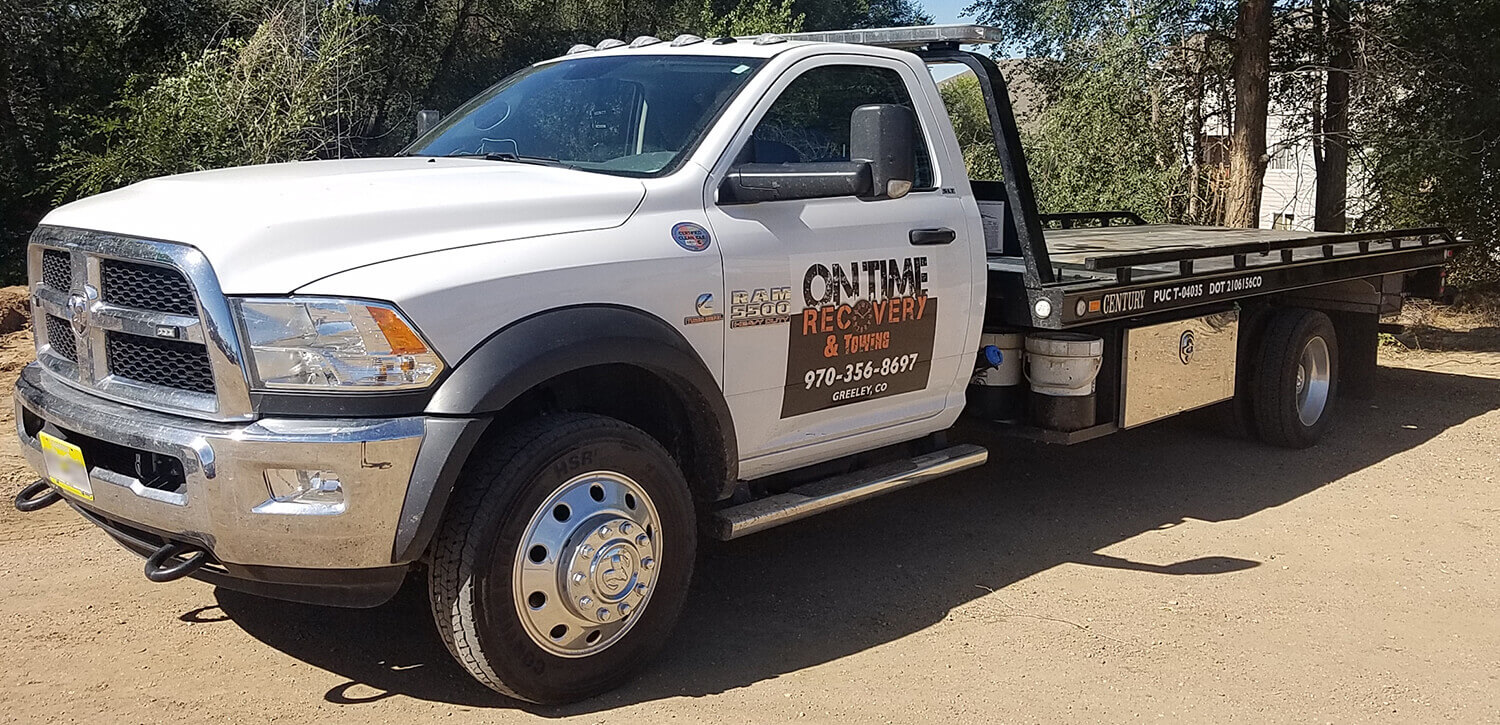 On Time Recovery & Towing is a full service towing & recovery company with the team, equipment, tools & knowledge needed to provide professional 24 hour towing services throughout the Greeley, Colorado area.
OFFICE HOURS
Mon-Sun: Open 24 Hours
24 Hour Towing
Rain or shine, we are here to help you move your vehicle or equipment as needed in a timely and professional manner.
Roadside Service
We provide several roadside services rangins from fuel delivery to roadside towing so contact us for more information.
Motorcycle Towing
We ride as well so you can rest easy knowing we understand how important your motorcycle is to you.
Emergency Towing
When life strikes and you need a local team to help you through it, look no further than our trained professionals.
Sales Facility Transport
Let us help you with a prompt & safe transport of your property, to or from the many sales facilities in our area.
Repair Facility Transport
Need help safely moving something safely to or from a repair facility?  We have the right equipment for just about everything.